Nina StrongHold Shemale Orgy! What started out as a party of a number of trans girls ended up as a shemale orgy. This is my story, so I am calling it the Nina StrongHold Shemale orgy! Like I said it started as just a party with 4 shemales but it became very hard to keep our clothes on so we ended up have a bit of an orgy. All of the girls attending are a bit more on the active side so once we had a few drinks the hands started to grope. This of course is exciting to me so I started to heat up. Breathing deeper and touching the girls more.
As I reached out and touched each girl they got hotter and hotter and then they started to get hard. That is when our clothes came off and things got even more exciting!
Because I am the most passive, I was on the bottom and got all of the hot and glorious cum shot all over my big round tits and across my soft full lips.
Click the image to see more of this set in my members area.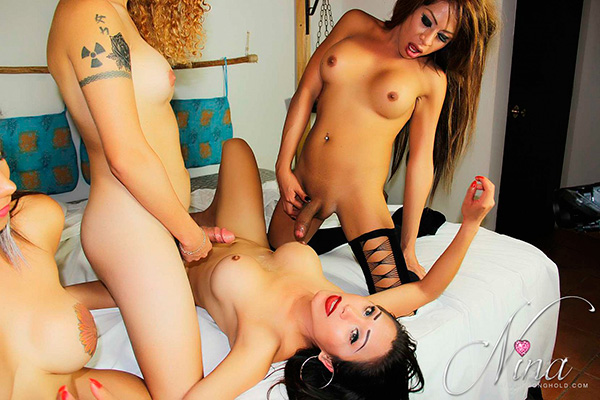 Once you get into my members area you will see a ton of photos and videos of me and also some with my girlfriends and a good number of them with me getting my tight passive tranny ass fucked.
Make sure to also rate and comment on the things that you like the most.
Further more if you want, you can surf for more samples of Hot trans Babes. Right here on this site








If the live webcam is not showing you need to click here right now. You dont want to miss this action!