Shemale fucking! Wow! Keira Verga on TOP! The amazing Shemale fucking in the photo below is Keira Verga. She was a bit younger than she is now and did not yet have her implants but she was still as pretty and sexy as ever! She was also pretty much a bottom at the time. But she wanted Sebastians ass so bad she consented to be on top as the Shemale Fucking!
Ok, Wait. First of all, do you know the difference in top and bottom? You like to see shemale porn so I'm guessing that you do. Furthermore you got here and that means you know what your looking for. Hard core Shemale Babes fucking! This blog is about that and so much more. We do ask that you comment on the photos that you like and let us know what it is that turns you on. That way I can find more of those types of photos for you.
Because of the changes in Keira Verga over the years Im going to post the link to this set and also a link to her main blog. This was shot for her site and in the members area you can see the whole thing. Or you can catch some clips and photos on her blog as well as this one.
With as much as Keira has changed over the years your going to love watching her transition. She has an amazing hard body that still looks the same even with the new implants. Her cock of course is big and hard and ready to fuck.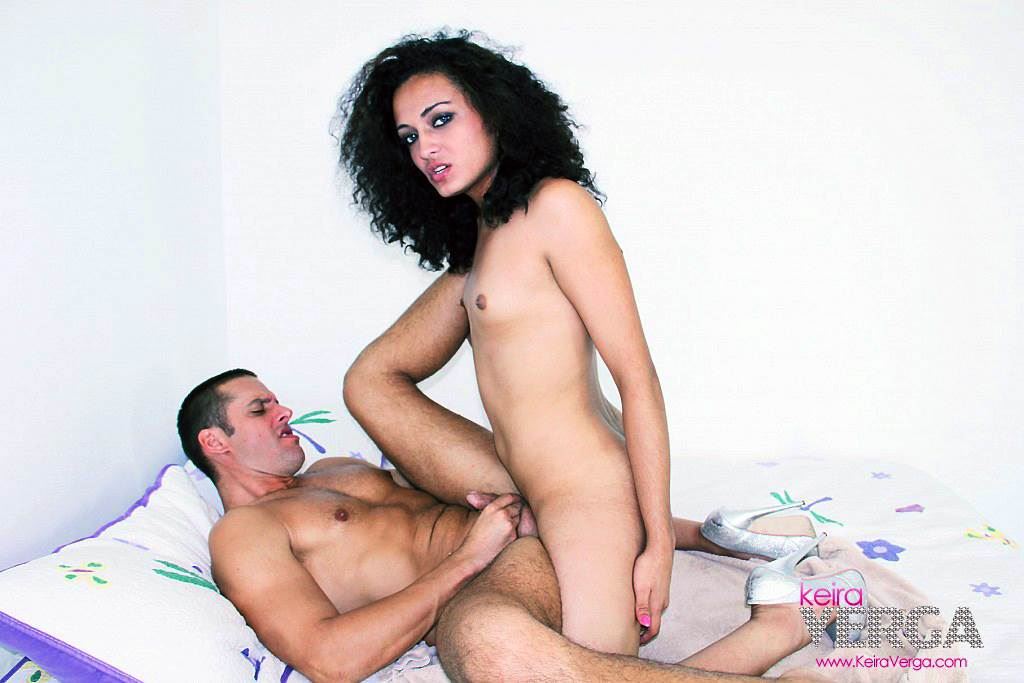 In the photo above she has her cock buried in Sebastians ass and she loved every second of it. She was sad when she came.
If you also want Keira to be a top for you, make some comments here, on her blog or in the members area of her website.