Barbie Blush. Big tits, Big ass and a hard cock!
This is a new girl introduction and we want you to give her a lot of love.  Her name of course is Barbie Blush and she is the busty beauty in the photo below. She has a lot to give back and you are going to want as much as you can get.
First of all lets take a look that those beautiful lips.  They were made for sucking cock. They were also made for kissing and kissing is something Barbie loves. She says its one of the fastest ways to make her cock hard.
Then we move down to the Boobs. Yes I know you can not see much in this photo but you will. Why? Because you are going to click that image right now for more of the amazing and beautiful Barbi Blush! Those boobs are so big and round and the way she loves to show them off is going to make your cock rock hard!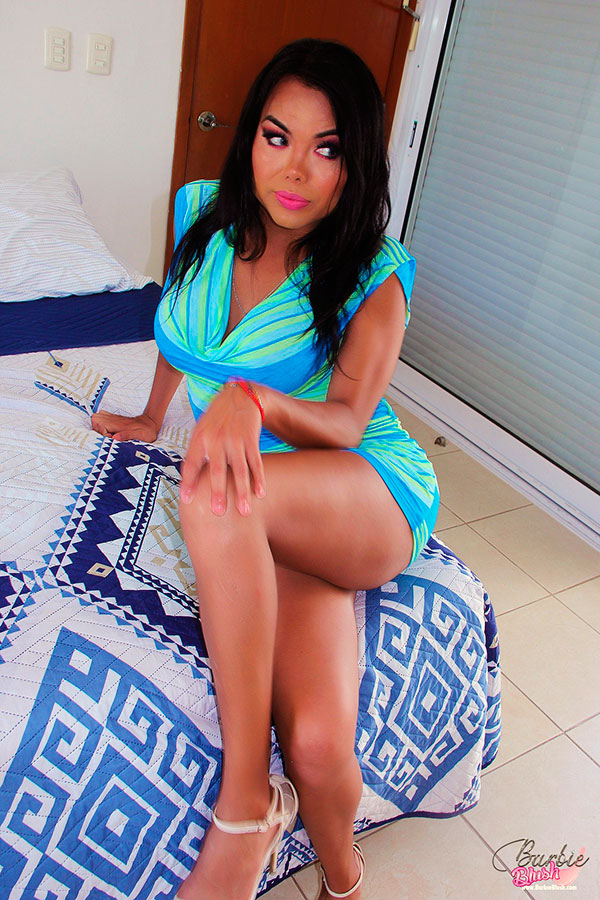 Barbie has spent the last two and a half months making content for this site and she can not wait to read your comments. So leave them here on this blog as well as for her privately in her members area.