Shemale Sapphire Young! This is the amazing and Lovely Sapphire Young. She has an amazing body, is a true and natural beauty and also has a sexy as hell cock on her. She is technically a ladyboy but because she is sooo hot, I tend to call her and think of her as a Shemale! The only real difference is the Geo location on what girls like her are called. Sapphire is one of the few that I love sooo much I tend to follow her. I have a membership in her site, and follow her to boards and other sites such as the free gallery sites she is on.
You can see in this image how cute and natural looking she is. Nice lips, perfect hair and just an over all beautiful face. She has nice legs as well and loves to get dressed up. At least from the movies and photos I have seen of her, she does.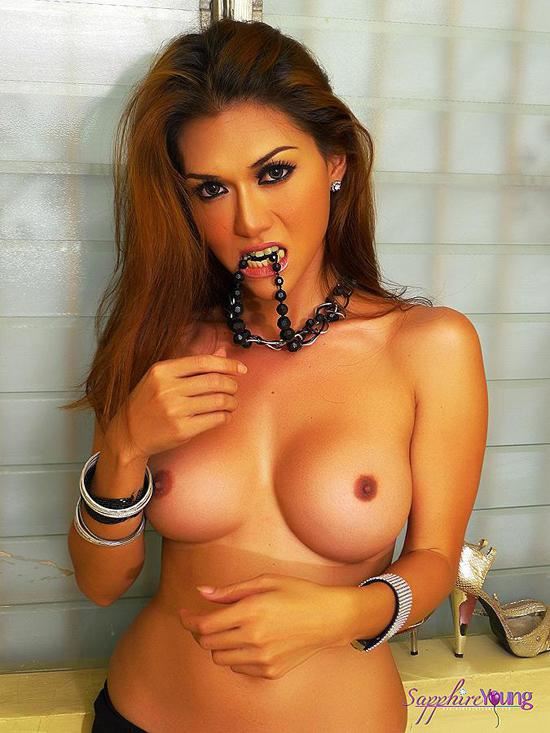 The best place to see more and more of Sapphire is on her site. Its updated weekly she does all sorts of movies for it. She even does requested videos when she can. I cant wait until my requested video is done. Check out the site for your self and see if you fall in love as well.
Also guys do not forget that I have my own blog : Sapphire Young